Laura, Food Bank Volunteer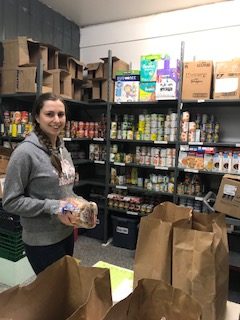 Laura has been part of the Community Food Share Volunteer Team since the start of 2018. She mostly works at the Winchester Food Bank location taking on a number of tasks, including sorting food, preparing meal kits, and serving clients. She also helps at other community events and food drives whenever she can.
Laura enjoys meeting new people. In addition to connecting with clients, her other favourite part about helping at Community Food Share is getting to know the other volunteers.