There are a number of simple ways you can help Community Food Share achieve its mission.
How we use donated funds
Because of relationships we've built with local vendors, Community Food Share is usually able to make the value of a dollar go further. In fact, for every $1 we receive, we can often purchase $3 worth of food!
With cash donations and gift cards, we can purchase perishable items such as:
Milk
Eggs
Meat
Cheese
Fruits and Vegetables
They also provide us with the necessary funds to deal with shortages of other items, maintain infrastructure and cover operating costs.
We offer three options to help you make donations easily and securely. You may consider a one-time donation, or sign up for monthly contributions, starting at $5/month. All donations over $20 will receive a charitable tax receipt.
Help keep our shelves full
You can drop off food during office hours at our food banks in Morrisburg and Winchester. Please contact us to find out specific needs, or if you have any questions about food donations.
You can drop off food donations at the following stores:
Winchester – Winchester Foodland
Morrisburg – Laura's Valu-Mart
Iroquois – Iroquois Foodland
Finch - D&D Market
Chesterville – Mike Dean's Heritage Market
Our most commonly needed food items include:
Canned Pasta
Canned Diced Tomatoes
Canned Meat/Stews/Chili
Canned Fruit (398 ml and 796 ml)
Canned Vegetables (398 ml and 540 ml
Cereal (No Sugared or Nuts, Almonds, etc.)
Pasta Sauce
Peanut Butter
Crackers
Canned Meat
Children's Snacks (ex. Rice Krispie squares, granola bars, fruit and pudding Cups, juice boxes, crackers and cheese)
Reminder: We cannot accept expired food, dented cans or open items.
Food drives are held throughout the year at local grocery stores and other businesses and community events. Some of the larger food drives in our community include:
Fill-a-Bag Food Drive in May
Christian Reformed Church Youth Group food drive in South Dundas on Halloween night
OPP Stuff the Cruiser in November
CP Holiday Train stop at Finch in November
Watch our Facebook page and the local newspapers for news on upcoming food drives and other events in support of Community Food Share.
Interested in organizing your own food drive or fundraising event? Contact Jane Schoones at admin@communityfoodshare.ca.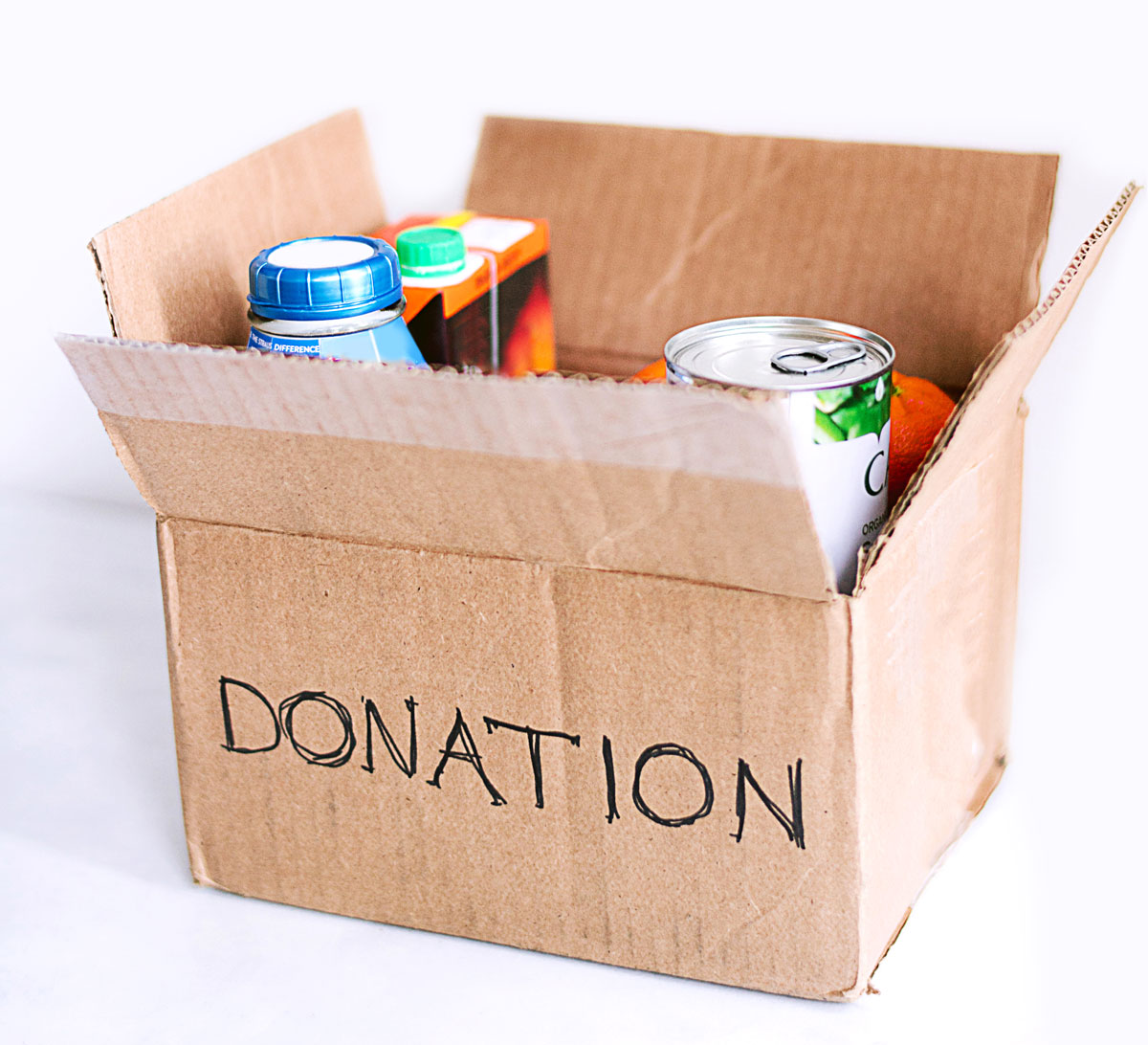 How much does your garden grow?
If you have fresh garden produce to spare, we can use it as long as the product is relatively clean. Our volunteers will also give it a good scrubbing just to be sure.
The Ontario Government introduced a 25% non-refundable Food Bank Donation Tax Credit for farmers who donate agricultural products to food banks. For more details contact Jane Schoones at admin@communityfoodshare.ca.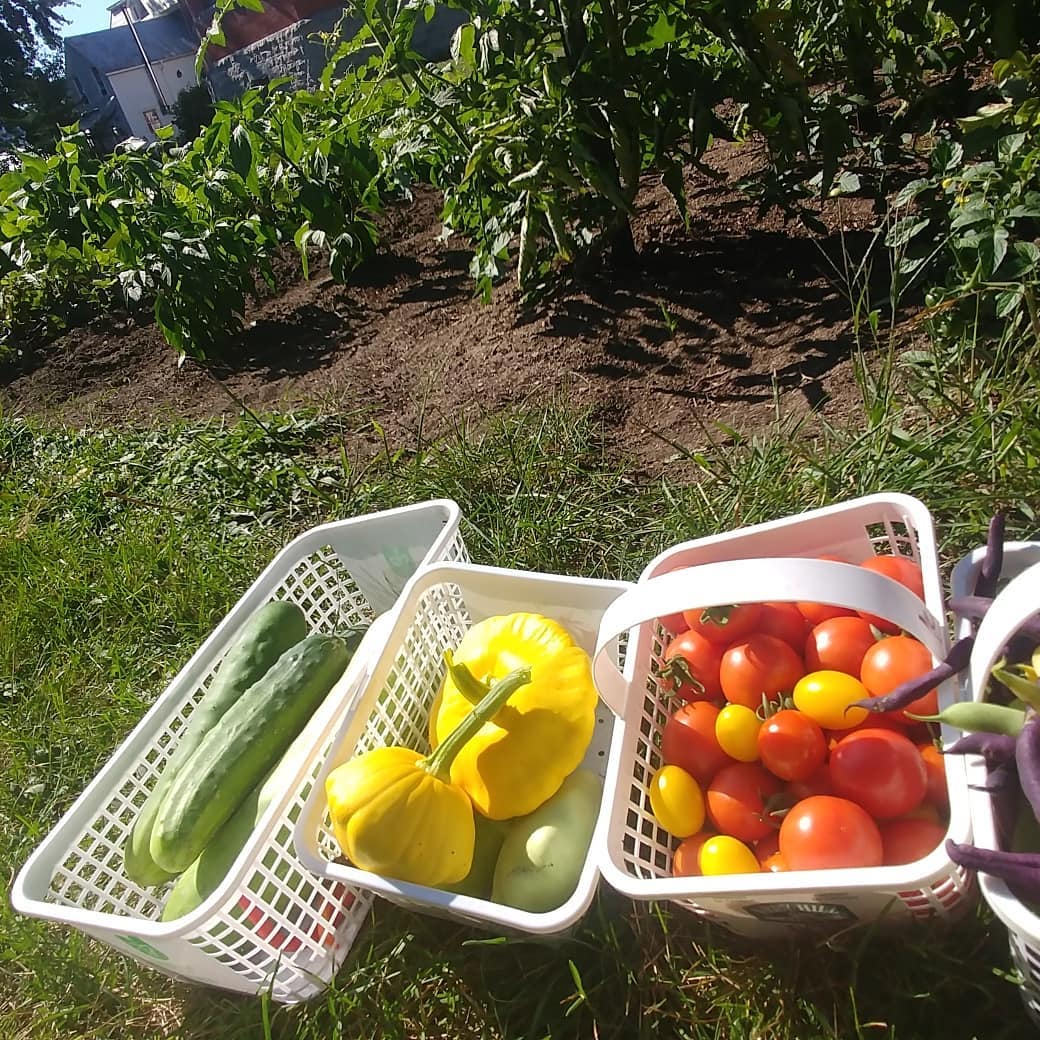 Donate your time
We are always looking for people to lend a hand, in a variety of capacities:
Help at a fundraising event, at a food drive or by selling tickets
Join a committee
Winchester Food Bank Assistant - Shopping with clients, organizing food donations and stocking shelves
As a courier, moving food between our locations
Contributing to any of the services we offer to clients
If you are interested in helping out, please complete the CFS Volunteer Application Form, or email Jane at
admin@communityfoodshare.ca for more information.