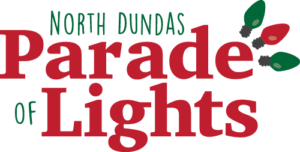 When: Saturday, December 3rd at 7pm
Where: Winchester
Press Release
Community Food Share will be in Winchester this weekend.
The North Dundas Parade of Lights returns in its original format this year, winding its way through the village of Winchester, after a pandemic hiatus as a stationary event. The parade will leave the Hydro yard at 7 p.m. and the route will offer opportunities to help our community. Volunteers in vests and ID tags will be walking the parade route and accepting monetary donations that will be shared with the North Dundas Christmas Fund which organizes the Christmas baskets.
Don't miss the vendor show that takes place from 9 am to 4 pm. On Saturday in the Joel Steele, Community Centre (upstairs at the Winchester Arena- 577 Main St., Winchester). It's a great way to get some Christmas shopping done and support local crafters, artisans,
and other vendors. Admission is free. Volunteers will be collecting monetary donations and a nonperishable food donation at the door for Community Food Share.