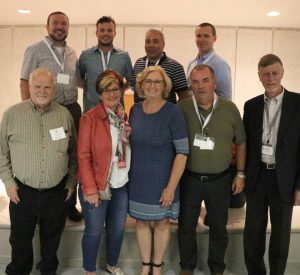 100 Men Who Care held their annual event on Thursday, September 26th and Community Food Share is honoured to have been selected as the first place winner.
Through the generosity of 100 Men, each donating $100, we raised $10,000 to put towards a generator for our Winchester food bank location.
At any time, the food bank has hundreds, if not thousands of dollars worth of cooled and frozen foods. A power outage would be detrimental if we lost this food, as we would be unable to serve our clients.